Dear Snowflake. This secret is between us two. The only other to be allowed into the confidence is an inanimate object. The bed.
Redefining the relationship with the bed, since the infiltration of work, screens, human exchange and non-stop access emphasises that this object has become a multi-purpose site in the age of the millennial. The relationship with this archetype has evolved to question will we ever be alone in bed with ourselves again living in this #postbed society? Prior to this project, Generation X have long dictated the conversation surrounding the bed. Now, Generation Y finds their voice. This snowflake's perspective challenges our current notion of the bed through cultural phenomena and observations to speculate the future of the bed and the digital information that enters the private space of the domestic sphere. Through the use of digital media this project aims to make an intimate domestic object a site for public broadcast for the millennial generation. The anthological installation makes use of broadcasting, film montage, spoken word and mattress orientation assembled into a scenographic language that excludes Generation Y from the conversation they so often dictate.
Podcast:
On Popular Culture, Norms and Values
Crys Leung (Communication, BA), Felicity Morris (Social Design, MA) and Lara Chapman (Design Curating and Writing, MA) in conversation with Agata Jaworska and Arif Kornweitz How do we participate, and how are we implicated, in the production and circulation of narratives that shape certain norms and values? In the project Through the Emoji Looking Glass, Lara Chapman creates an augmented tour of the Rijksmuseum, exploring cultural battles that transcend a collection of historic artworks and emoji. In Confident Face Swap, Crys Leung photoshops her face onto the models featured in the September issues of 50 years of Vogue in order to mimic the standard of beauty propagated by the magazine. In Post-Bed-Post, Felicity Morris creates a self-broadcasting bed that live streams to Instagram, turning an intimate object into a site for public broadcasting. From the supposed privacy of our bedroom to the public museum, the projects manifest various techniques of infiltrating and inhabiting mediascapes—from imitation to superimposition and augmentation—as possible modes of critical engagement and commentary.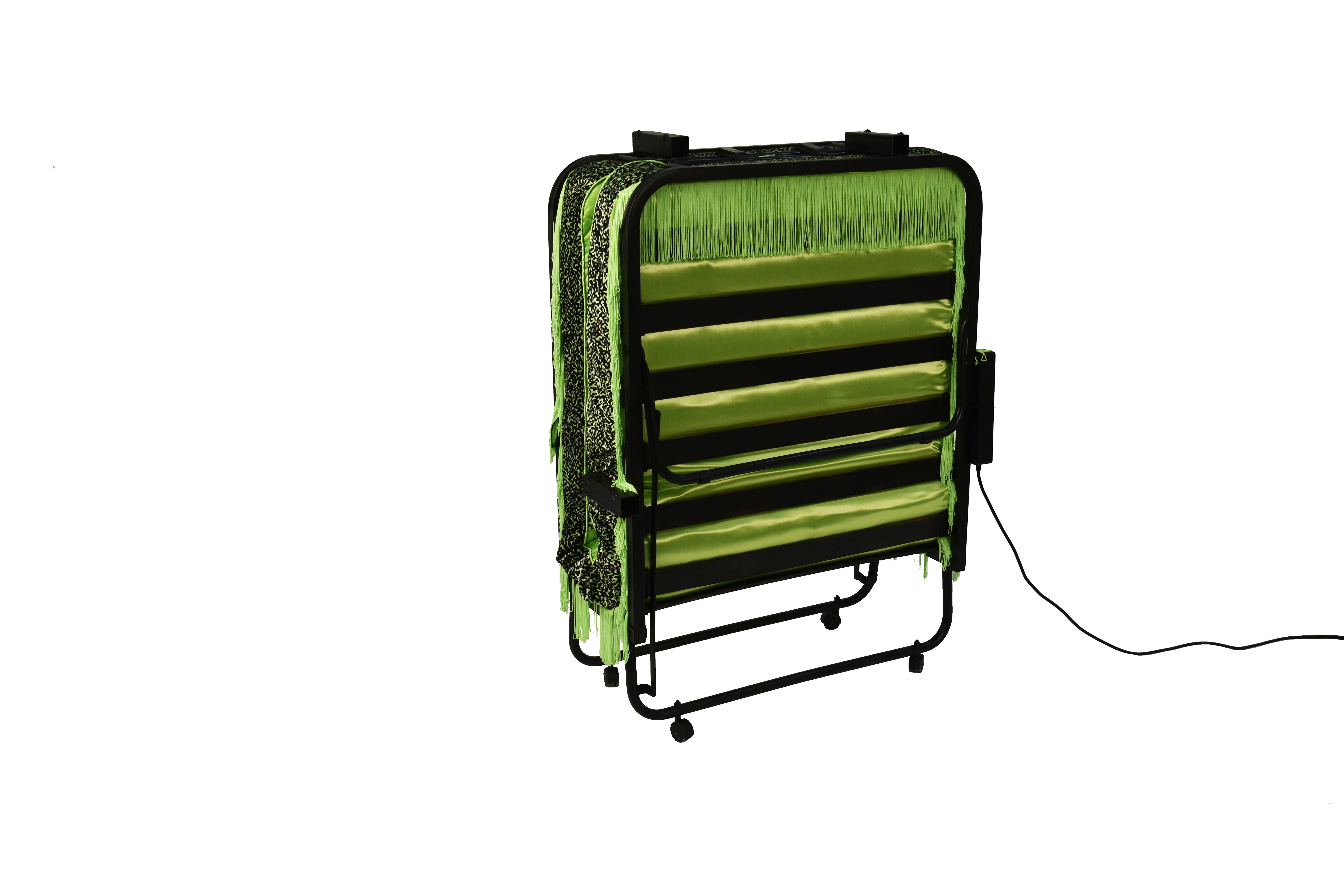 What: A self-broadcasting bed that live streams straight to Instagram, questioning the merging of our physical and digital identity.
Why: In the age of minimal housing, physical space is being replaced with virtual space. We work, shop and socialise online without having to leave our bed. As a reflection of contemporary society, Felicity Morris presents this intimate domestic object as a site for public broadcasting.
How: Surrounded by selfie sticks and blogger ring lights, her bed becomes the stage for a series of live streams, inviting the viewer into this private domain. The mattress acts as a green screen that can situate her anywhere whilst in bed, and the static blanket lets her show or hide as much as desired.